Why Choose Us?
Eating out every night is now affordable
Inexpensive delivery fee
Gratuity optional
Endless Variety of fun new dishes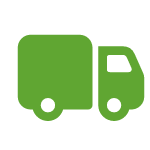 Who Are We?
We are local artisans delivering on the promise to satisfy your curiosity for an amazing meal in the comfort of your own home. Every day our chefs freshly prepare a dish from one of 195 different countries. As each day's cuisine is different, you'll never be bored with take-out again!
What Makes Us Different?
We shop, prepare and deliver your meals daily

Your meals do not sit in a cooler for days before it gets to you.

Authentic comfort foods from 195 different countries.

Supporting local small business by shopping at " Mom-n Pop" stores for authentic ingredients.
Be Adventurous & Enjoy!
Great Meal Plan Options from One95 Kitchen
WANDERER
2 days / week
Tue & Thur
$ price ( TBD)
ORDER NOW
SIGHTSEER

3 days / week
Mon, Wed & Fri
$ price (TBD)
ORDER NOW
FREQUENT FLYER

5 days / week
Mon thru Fri
$ price ( TBD)
ORDER NOW
EXPLORER 
(Vegetarian)
5 days / week
Mon thru Fri
$ price ( TBD)
ORDER NOW
WE HAVE THE ANSWER TO "WHAT'S FOR DINNER?"
Take the hassle out of deciding what's for dinner & let our chefs plan a fun rotating menu for you every week. Most people cannot afford to eat out every night of the week, but with One 95 Kitchen now you can. So, discover new restaurants from around the world each night, without leaving the comfort of your home!