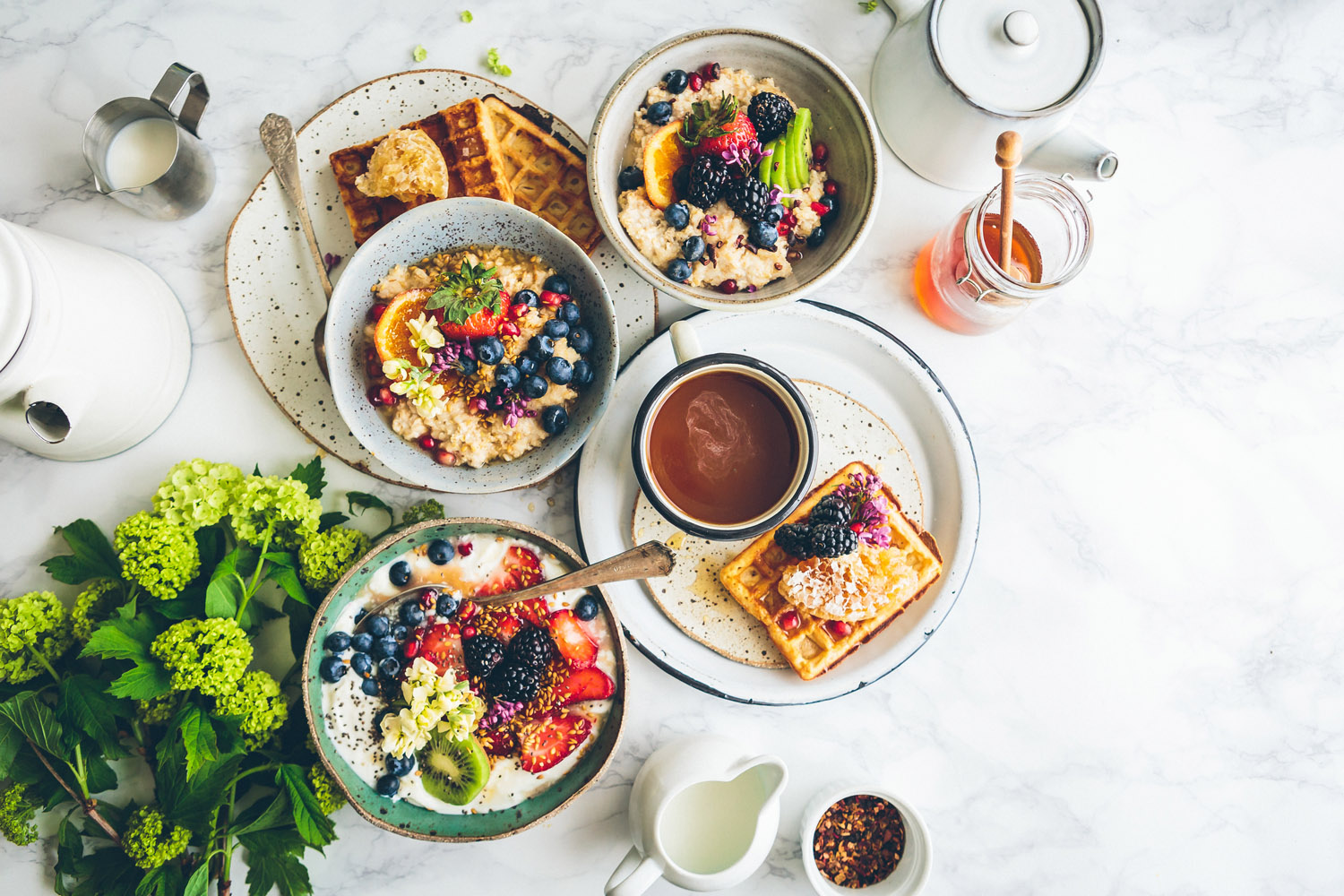 One95 Kitchen gives you the opportunity to taste different delicious plates from 195 different countries. We present our plates to you, from our journey.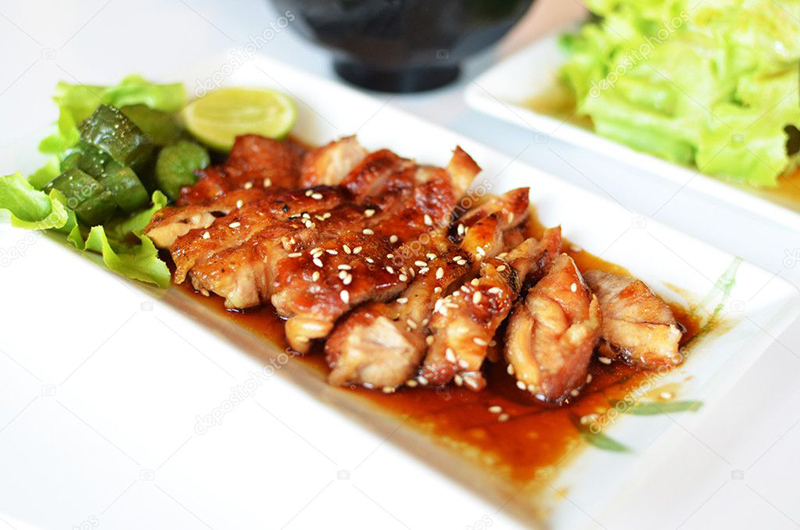 Ginger chicken is a dish of Asian origin, with several versions available. The Vietnamese version is called gà kho gừng. In Vietnamese, gà means chicken, kho means simmered and gừng is ginger. To prepare the gà kho gừng, the chicken can be used whole, or cut into pieces, with or without the bones, but it is more common to use thighs which are a more tasty and more suitable part for a simmered dish.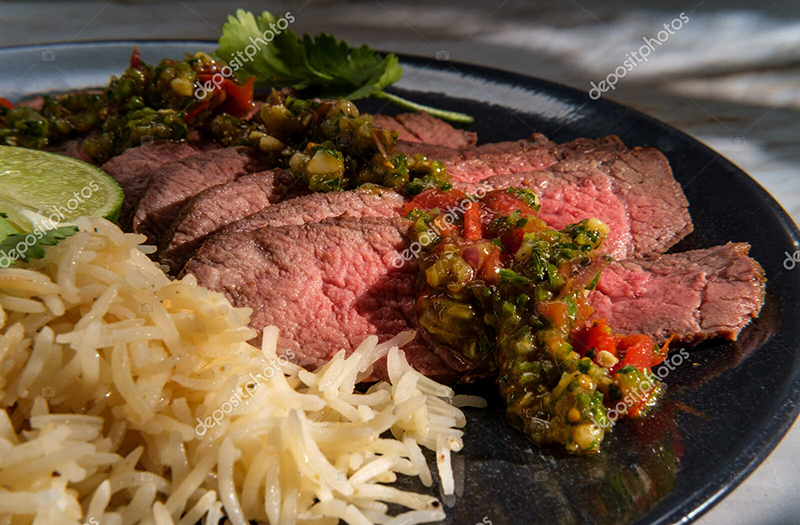 Seua Rong Hai means crying tiger beef. A legend says that this Thai dish is so good that it would make a tiger cry. Strips of beef would be compared to the tears of the tiger. But this is only a legend. Crying tiger beef is one of those dishes that harmoniously combines both sour, bitter, sweet, and sour as well as spicy.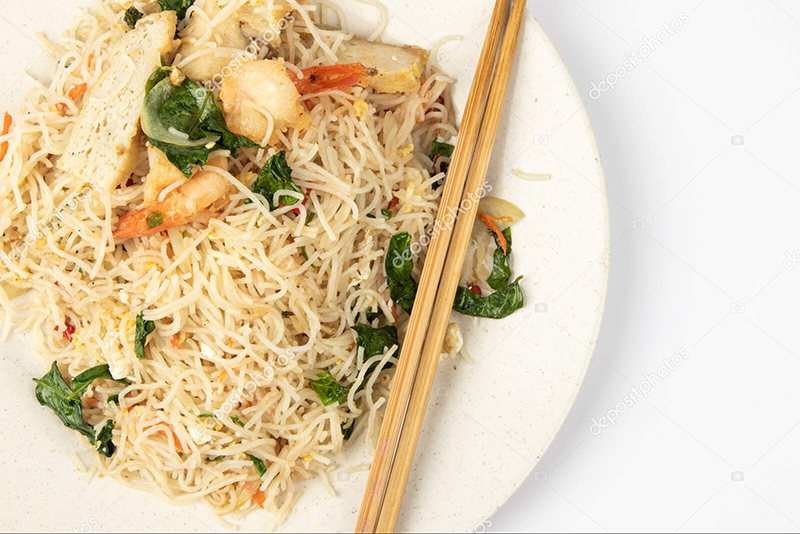 In the US, almost all Chinese restaurants have this on the menu. While it is called Singaporean Vermicelli, the dish doesn't actually exist in Singapore. The closest variant of this dish is called Xing Chow Bee Hoon, which can be found at various food stalls in Singapore. Although recipes vary from one eatery to another, one thing is the same: unlike Singapore Vermicelli found in the US, Xing Chow Bee Hoon does not use any curry powder. And this Xing Chow Bee Hoon is what we are serving for you today, in case anyone wonders why there isn't any curry taste in this dish.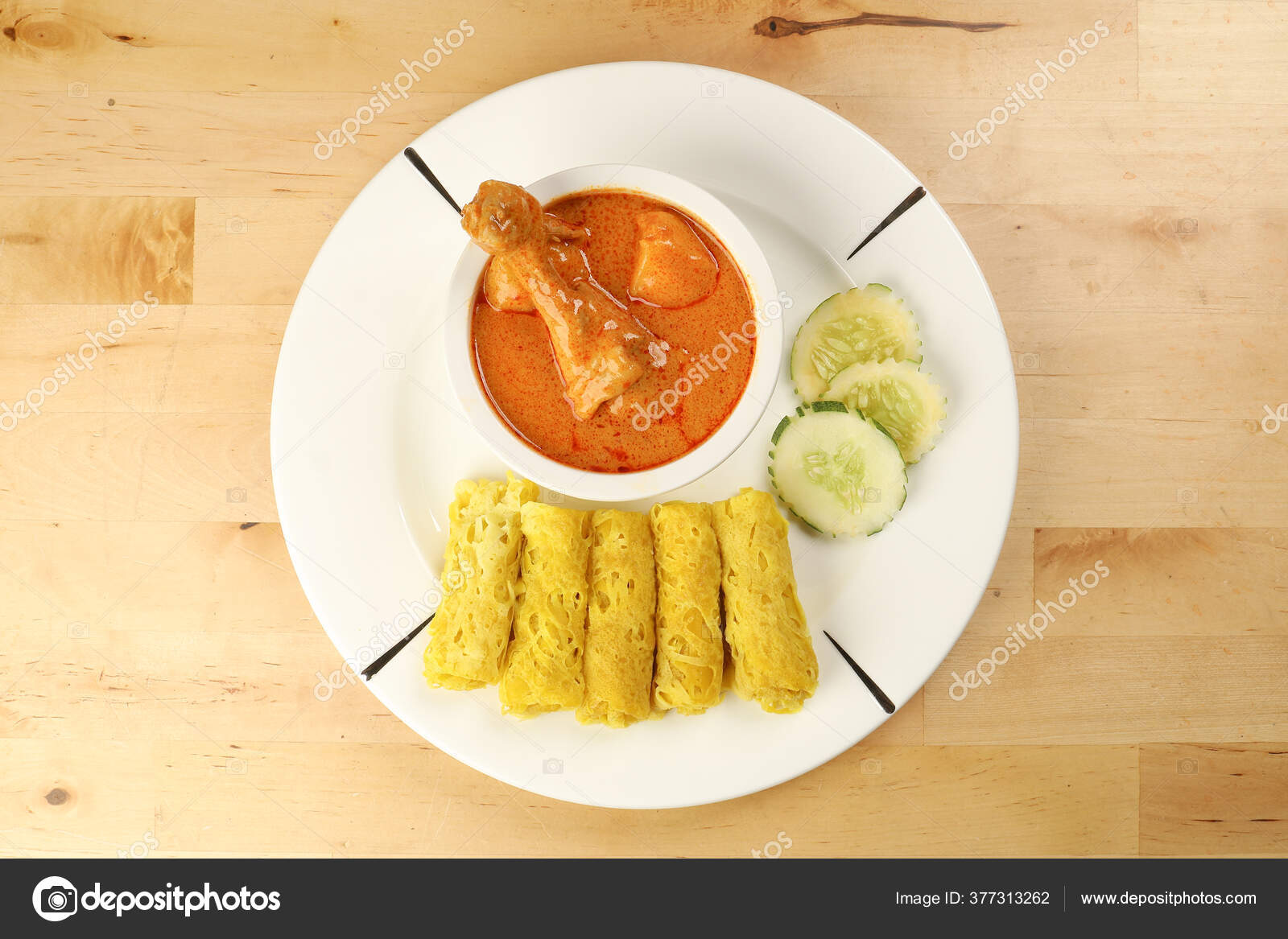 Malaysian Chicken and Potato Curry
In Southeast Asia, various native dishes made with coconut milk and spices often referred to as "curry" in English, even though they did not originate in India. To make this Malaysian chicken curry, instead of using curry powder, which consists of common Indian spices, we use fresh and native spices from Southeast Asia, such as lemongrass, kaffir lime leaves, palm sugar, bird's eye chilies, and galangal.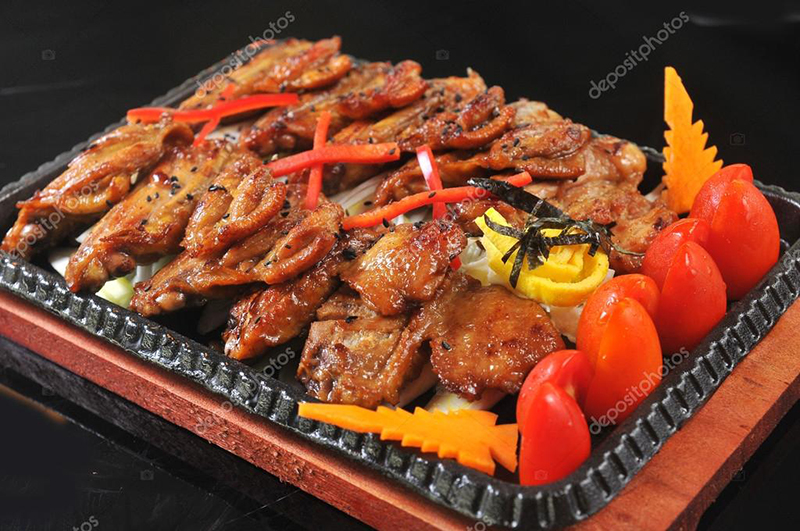 Often called BBQ because it's commonly served at a Korean BBQ place, Jeyuk Bokkeum is traditionally a stir-fried dish. It is one of the best-known dishes cooked with gochujang. With thick slices of pork marinated in hot gochujang and ginger, Jeyuk Bokkeum is a spicy dish. Before the 1950s, it was reportedly made using only scallion, black pepper, and soy sauce, but the current form of gochujang-marinated Jeyuk Bokkeum is believed to have appeared sometime afterward.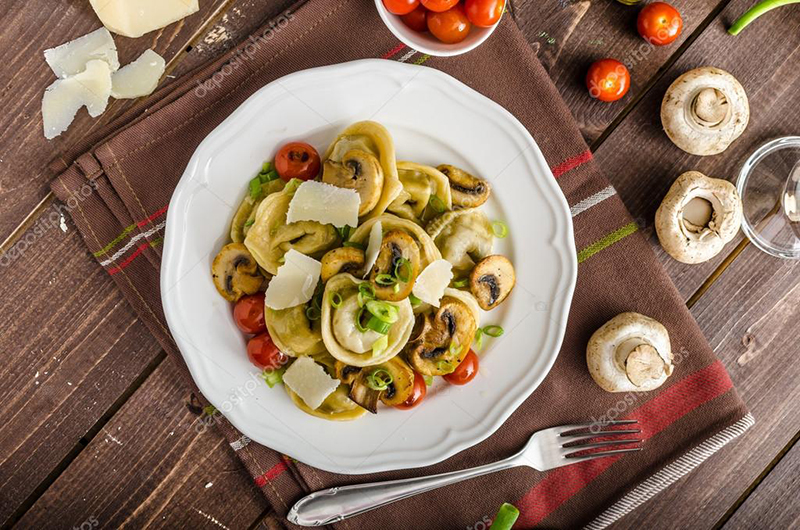 Tuscan cooking is characterized by having simple food, not covered in heavy sauces. Soups are very popular, olive oil is used in soups and stews. Vegetables commonly grown in Tuscany included spinach. In this dish, we sauteed cherry tomato, garlic, onion, with olive oil, then added small chunks of pork. Chicken broth and tomato sauce is used to deglaze the pan, adding fresh spinach at the end, before mixing in cooked tortellini.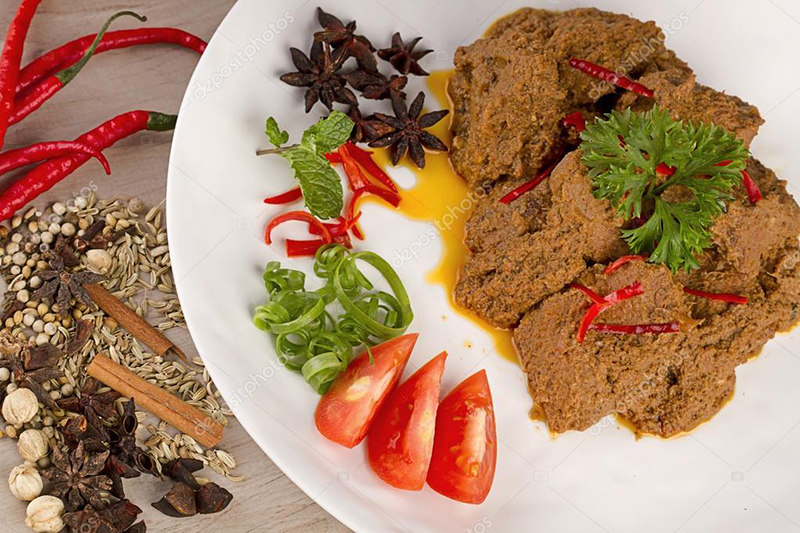 Rendang is a meat dish originating from Minangkabau region in Sumatra island, Indonesia. Traditionally, the term "rendang" refers to a method of slow cooking, continuously churning the ingredients in a pot on a small fire until all the liquids evaporate. Cooking rendang is time-consuming and requires patience, as it involves pounding and grinding ingredients as well as slow cooking. The spices used in rendang such as garlic, shallot, ginger, and galangal, have antimicrobial properties and serve as natural organic preservatives. If cooked properly, rendang can last for as long as four weeks, unrefrigerated. For this reason, prior to refrigeration technology, Minangkabau's traveling merchant often bring rendang as their food supplies, when they sail for a long period of time. That's how rendang was introduced to the world.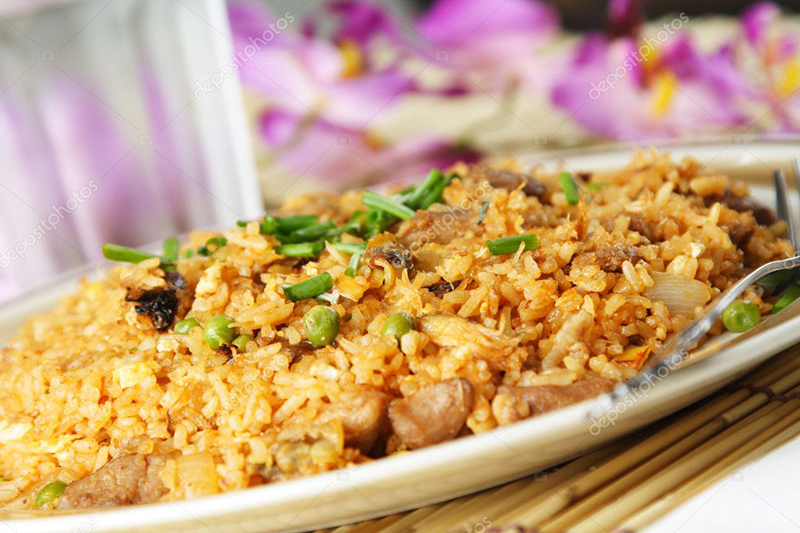 There are a million recipes to make fried rice but for Indonesian people, one ingredient must be included when making fried rice, no matter what recipe is being used. That ingredient is sweet soy sauce, a sweetened aromatic palm sugar soy sauce. Although the name says soy sauce, this molasses-like sauce with syrupy consistency may contain up to 50% palm sugar and less soybean. The high sugar content from sweet soy sauce gives Indonesian fried rice it's unique caramelized flavor.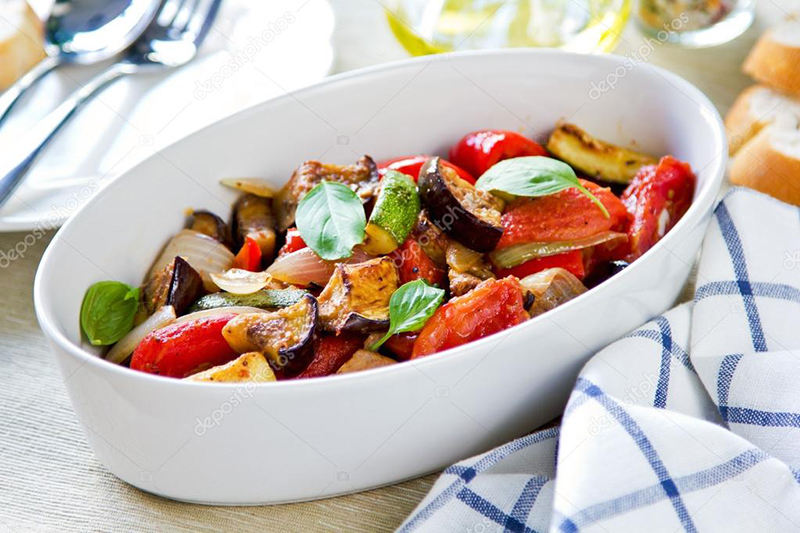 Made famous by Disney's movie titled Ratatouille, the stunning layered vegetable creation is presented in the film as ratatouille, a Provencal recipe that originated from Nice, French. But, in all technicality, the dish isn't ratatouille. Rather, it's a variation of another similar dish called tian. Both tian and ratatouille use similar ingredients. The difference between the two dishes is largely found in how they're prepared and cooked. While tian refers to thinly sliced vegetables arrange in a casserole dish, ratatouille involves cooking cubed vegetables in olive oil until they create a hearty stew. The word ratatouille derives from ratouiller, meaning "to stir up".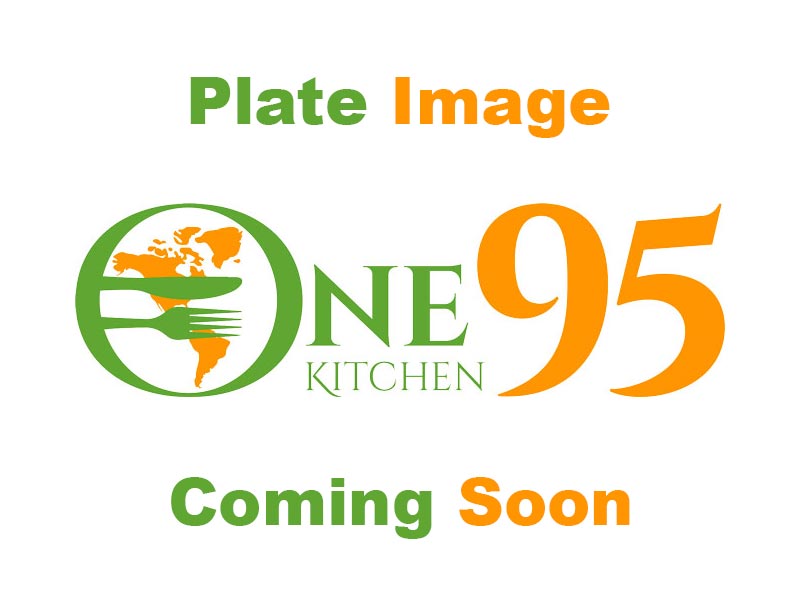 Sinigang, a sour tasting soup originating from the Philippines, is usually served as a main dish with rice. Over time, sinigang has evolved in where it has gotten its sour taste from guava, raw mango, or calamansi instead of just the tamarind. This dish is called sinigang because that specific word means stew, which is exactly what the dish is. This stew can be helpful for a sore throat or even on a cold night to keep you warm.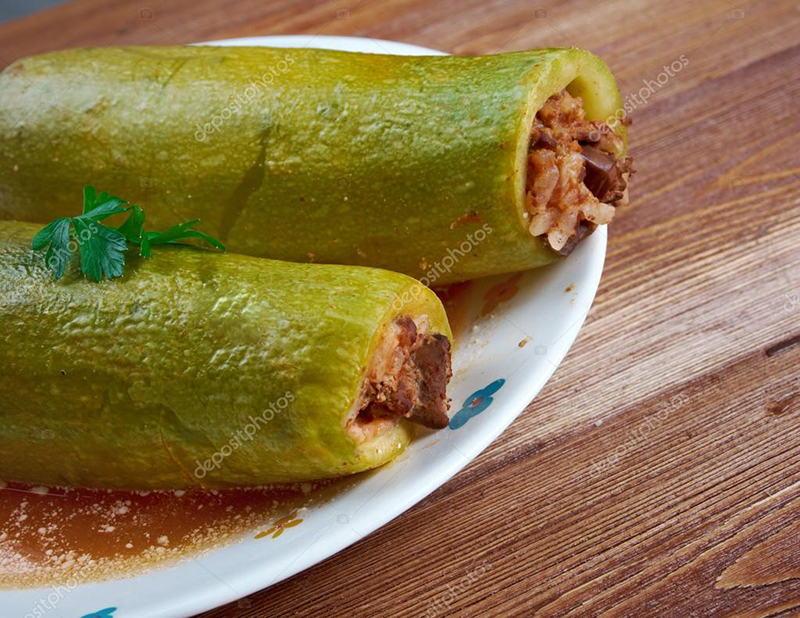 Mahshi is a dish of vegetables stuffed with ground beef and rice that are cooked in tomato-cumin sauce. Although squash is the most often used, any vegetables can be used such as eggplant, bell pepper, even tomato or potato. Mahshi is one of many dishes originated from the ancient Ottoman Empire, believed to be introduced to Egyptians during the expansion of the empire in the 15th and 16th centuries.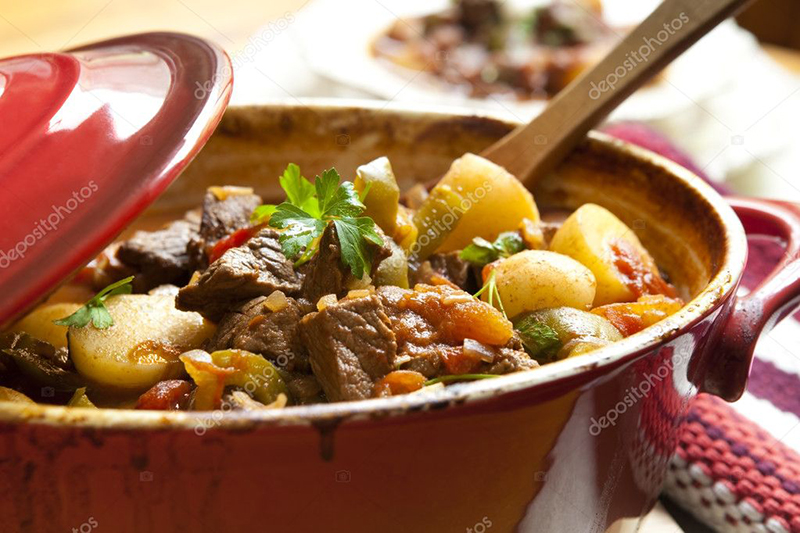 Directly inspired by Spanish picadillo, this delicious beef stew with potatoes is the Cuban version. While the original picadillo uses ground meat, carne con papas contains chunks of beef. The sauce of carne con papas is also different from that of picadillo because it incorporates ingredients such as peppers and capers, in addition to the traditional base called sofrito. Sofrito, also called refogado or estrugido in Spain is a preparation made with garlic, tomatoes, onions, peppers and olive oil, which serves as the basis for many
stews originally from Spain, Portugal, and Latin America.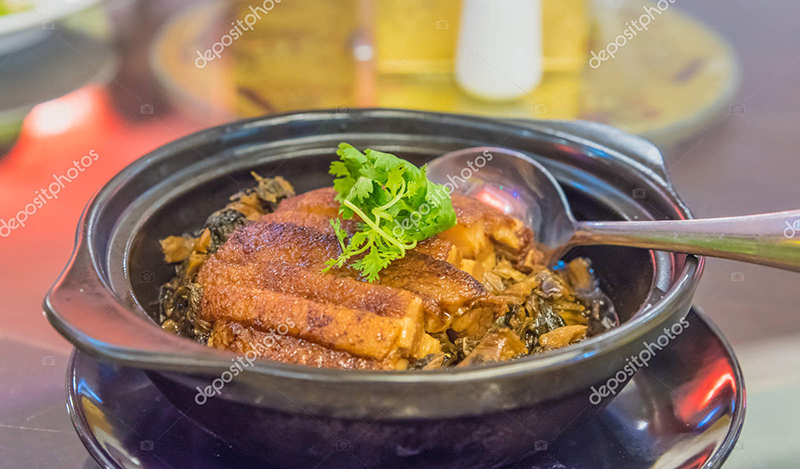 Soy sauce braised pork belly is a popular and well-loved dish among the Malaysian-Chinese community. Tender pork belly slowly braised in a light and slightly sweet soy sauce broth with a hint of garlic. Not to be confused with Shanghai-style braised pork belly which is braised in Chinese cooking wine, Malaysian style uses sweet soy sauce instead, a signature sauce from its neighbor, Indonesia.stews originally from Spain, Portugal, and Latin America.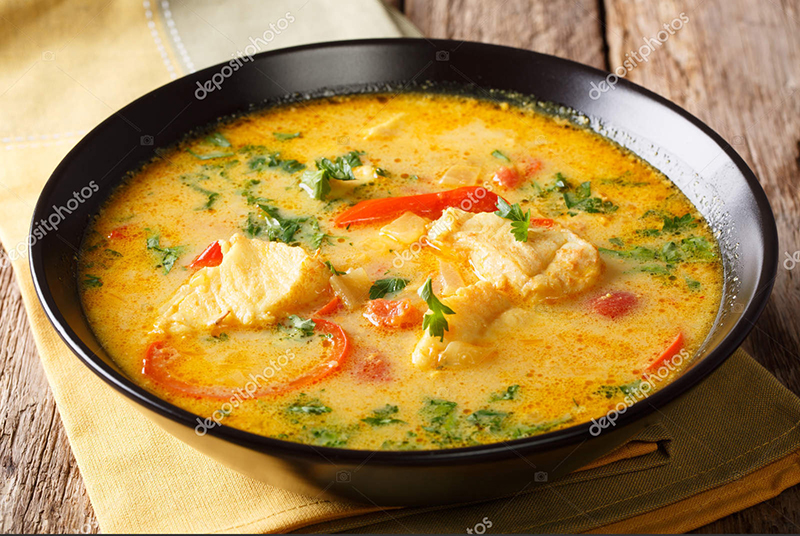 Literally translated "fish stew", moqueca de peixe is particularly popular in the northwest region of Bahia. It is believed that the origin of this Brazilian fish stew goes back to the fish brought by the Portuguese to which Africans added ingredients of their culinary tradition, such as red palm oil and coconut milk. Although the red palm oil gives this dish a distinct flavor, due to the controversy surrounding palm oil industry, we decided to switch it with coconut oil, so the broth is less red than usual.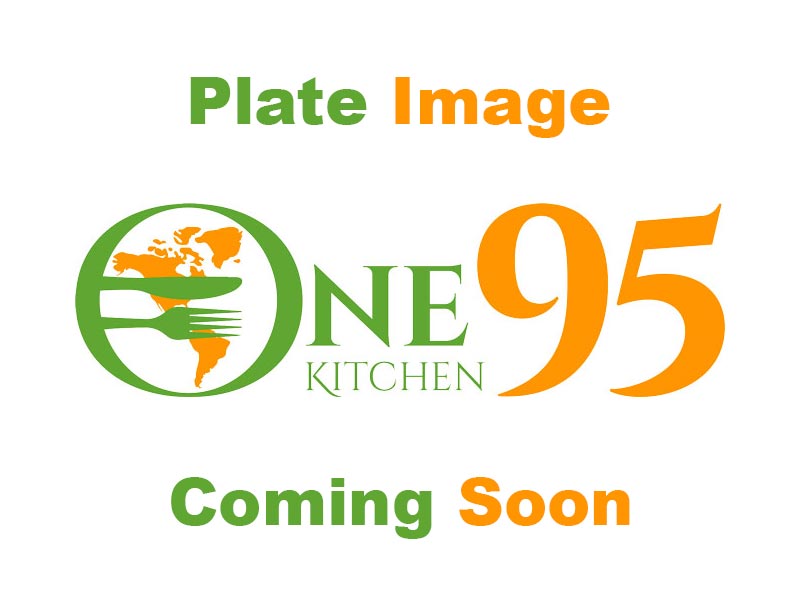 The Italians, particularly those from Genova, brought much of their cuisine with them to Argentina. Chupin is similar to Ciuppin, a classic pureed fish soup from Genova. Ciuppin is always made at home by women, as opposed to Chupin, which is a stew made by fisherman aboard their boats or at the harborside. The fish used for Ciuppin is deemed to have lower market value and is often spiny bycatch. For this reason, once it's cooked, the soup is pushed through a sieve in order to remove the bones and spines. Chupin, on the other hand, is a chunky stew and the fish is left in large pieces.